This post is a little delayed, but so is everything lately!! On Tuesday I got to see a couple of my lovely friends, Megan and Chloe! They traveled down to not only visit me, but for some much needed help on my University project work. So we played with my sky dancer, watched Thumbelina and ate lots of sweeties Chloe brought, all for fun and for a photoshoot as well!
The photoshoot went really well and I can't wait to edit some photos for my magazine called Buttercup. Plans are underway and I am getting very excited to show you all!
As for my outfit on the day, I stayed very cosy. I got this new jumper from Karma Clothing which is utterly perfect. I love the light blue colour as I feel it is something I can take into my Spring Wardrobe and wear with pretty skirts and dresses. It is also very warm, perfect now for these chilly days, and again for spring mornings when the air is still a bit fresh. The fit of the sweater is baggy but not over-sized, which I like because sometimes big jumpers can swamp me, as I am very small.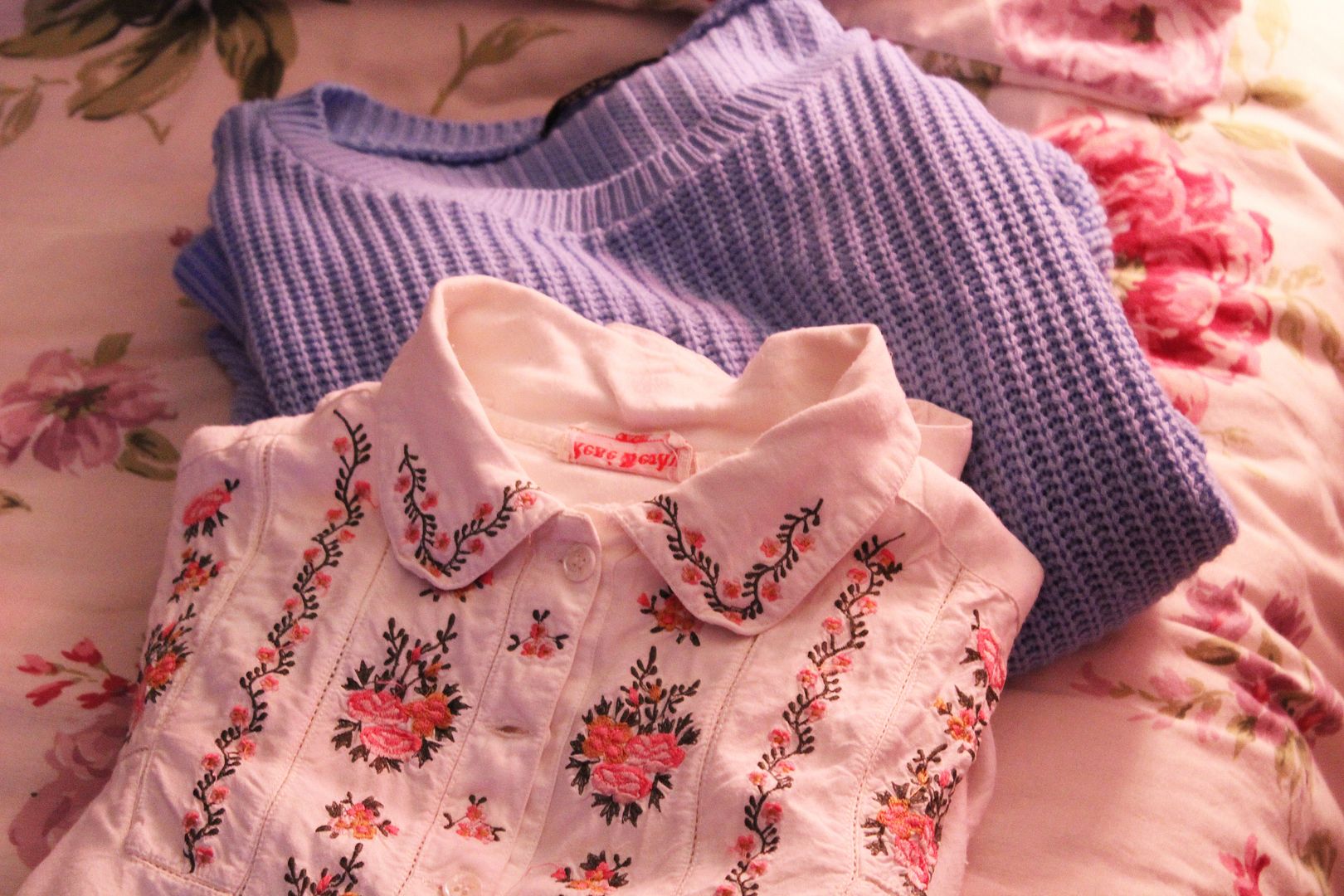 Collared blouse - Vintage
Tights - Primark
Love From Paige