The week is going quickly and today I managed to actually get some work done. With a cold making me bunged up, and the weather being it's usual dreary self, it is hard to stay up-beat! But through it all I am trying my best, at least. It really does help having my loyal blog friends, Megan and Stephanie to talk to! They make my day go by a lot quicker and happier and another great thing is I get to see their beautiful faces next week! Along with other lovely people. Amen to that!
In other news, I got some lovely clothes from Pepaloves! I love the company, so full of vibrant pieces and pretty dresses. I decided on going for this skirt and cardigan because I loved them and knew I could wear them together nicely. As the pop of red is so vibrant in the cardie, I kept everything else minimal I couldn't resist though wearing my apple necklace from my lovely friend friend Jodie!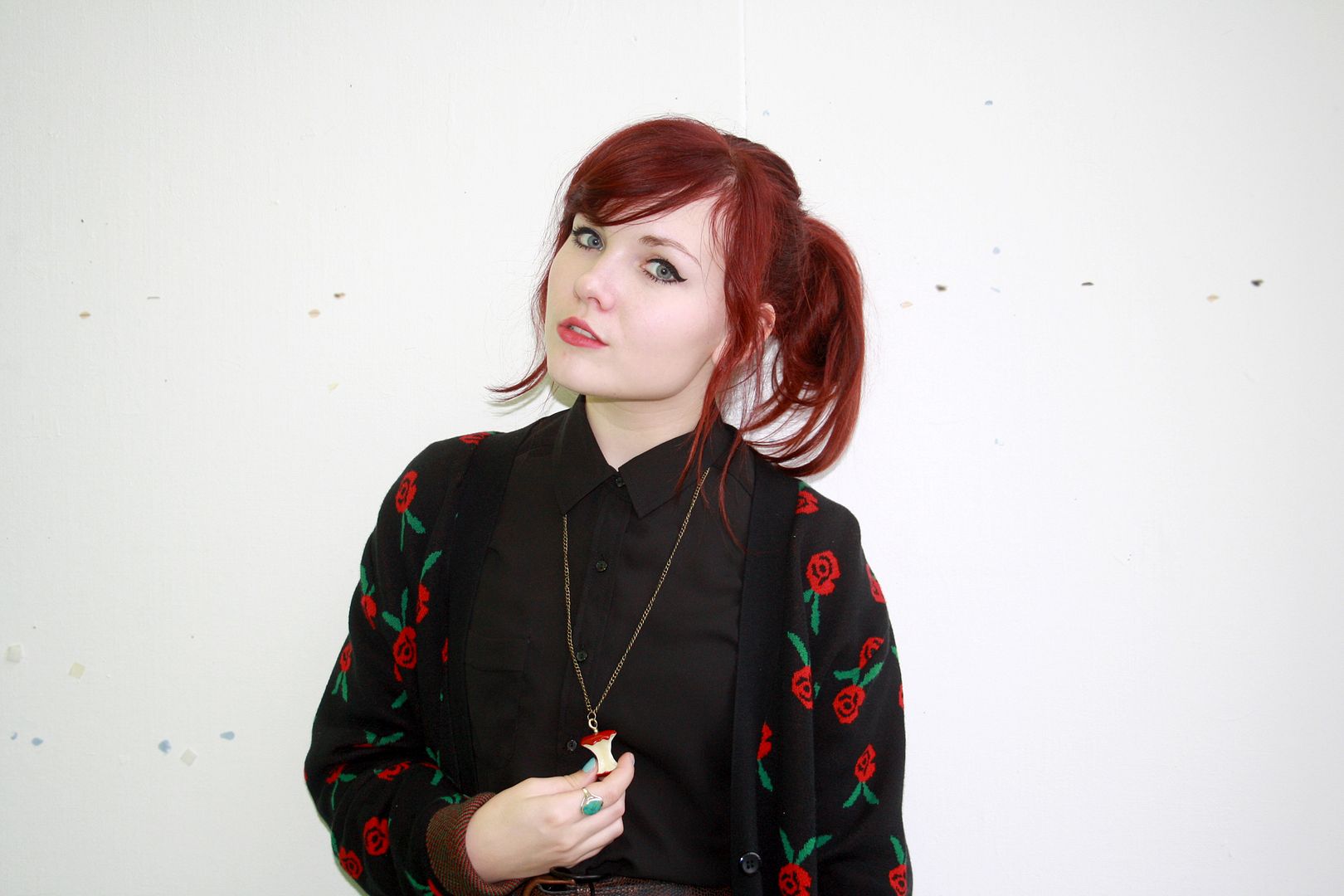 Cardie and skirt both Pepa Loves.
Black Shirt - Primark.
Love From Paige