Hello all, Hope you are all excited for the weekend! Today I thought I would go into Uni to do some much needed project work. however, it didn't really go to plan! I did about 2 pages in my sketchbook and ended up going to lunch with some friends. It was really nice though and meant I got to show off today's outfit!
I went way over the top today with styling, but just couldn't help myself. As everything I am wearing is new, I just thought why not wear them all! The trousers are from Topshop and are £40 and the Cat face sweater and green parka coat are both from Chicwish!! I am so in love with how warm the jumper and coat are, because we are due some freezing weather in the UK over the weekend, I don't think I will be taking these off.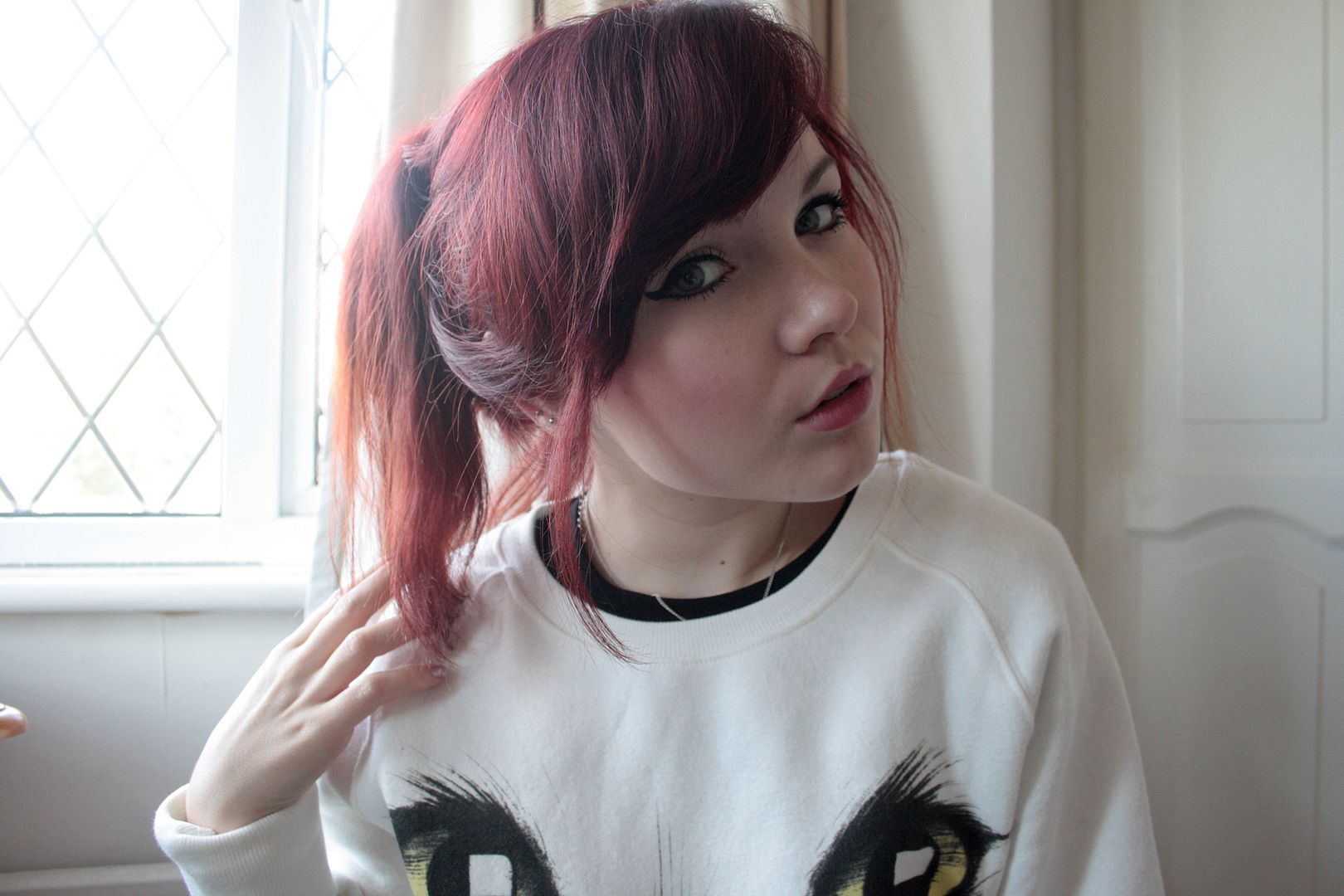 The coat is just amazing, I really hope it looks as good in the photos as it is in 'real' life. Inside is a really warm and incredibly soft sheep like wool! And the hood and sleeves cuffs are layered with a lovely creamy white fur. It is the coziest coat I have ever owned and they also sell one in burgundy if you don't like the green too much! Here is the link.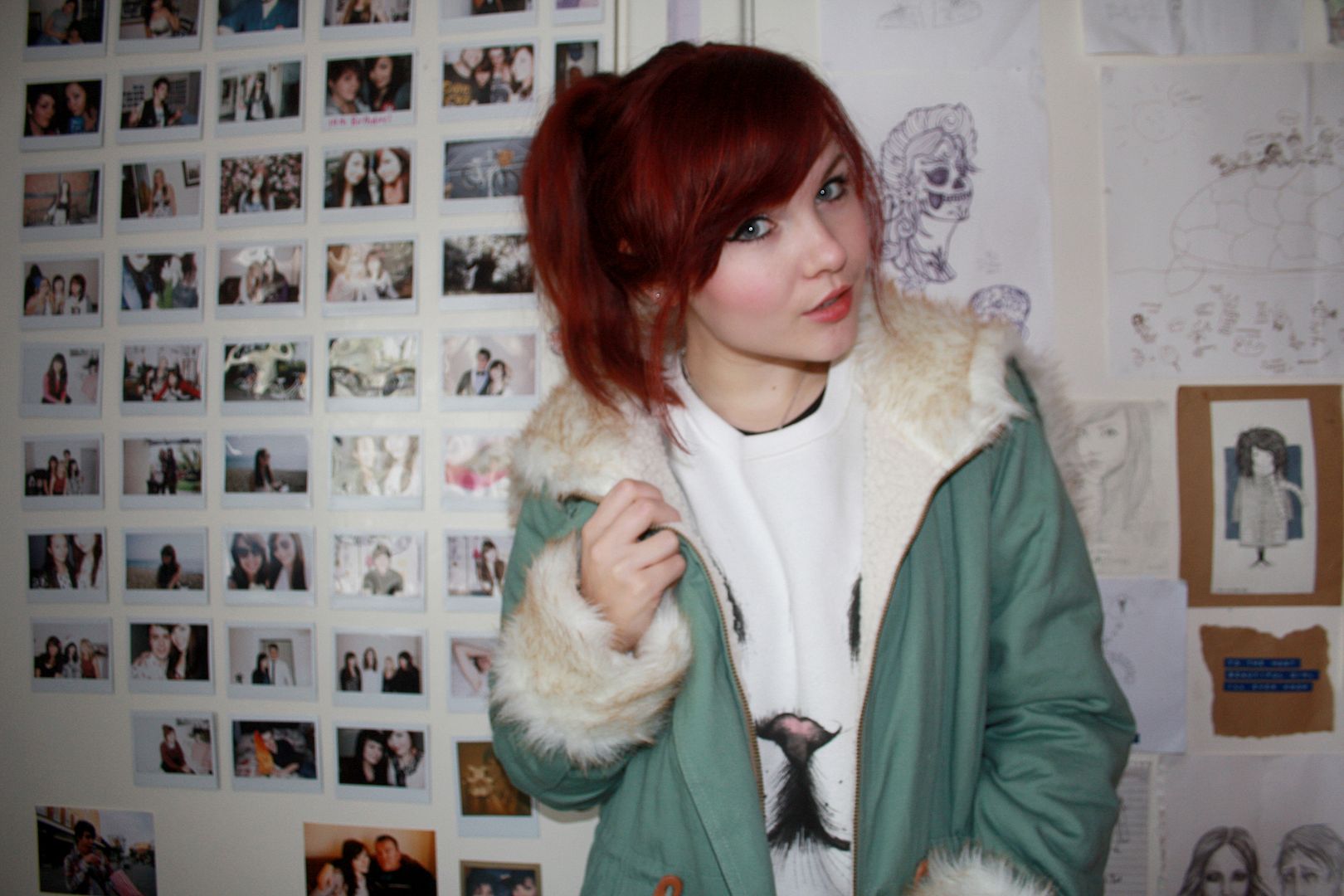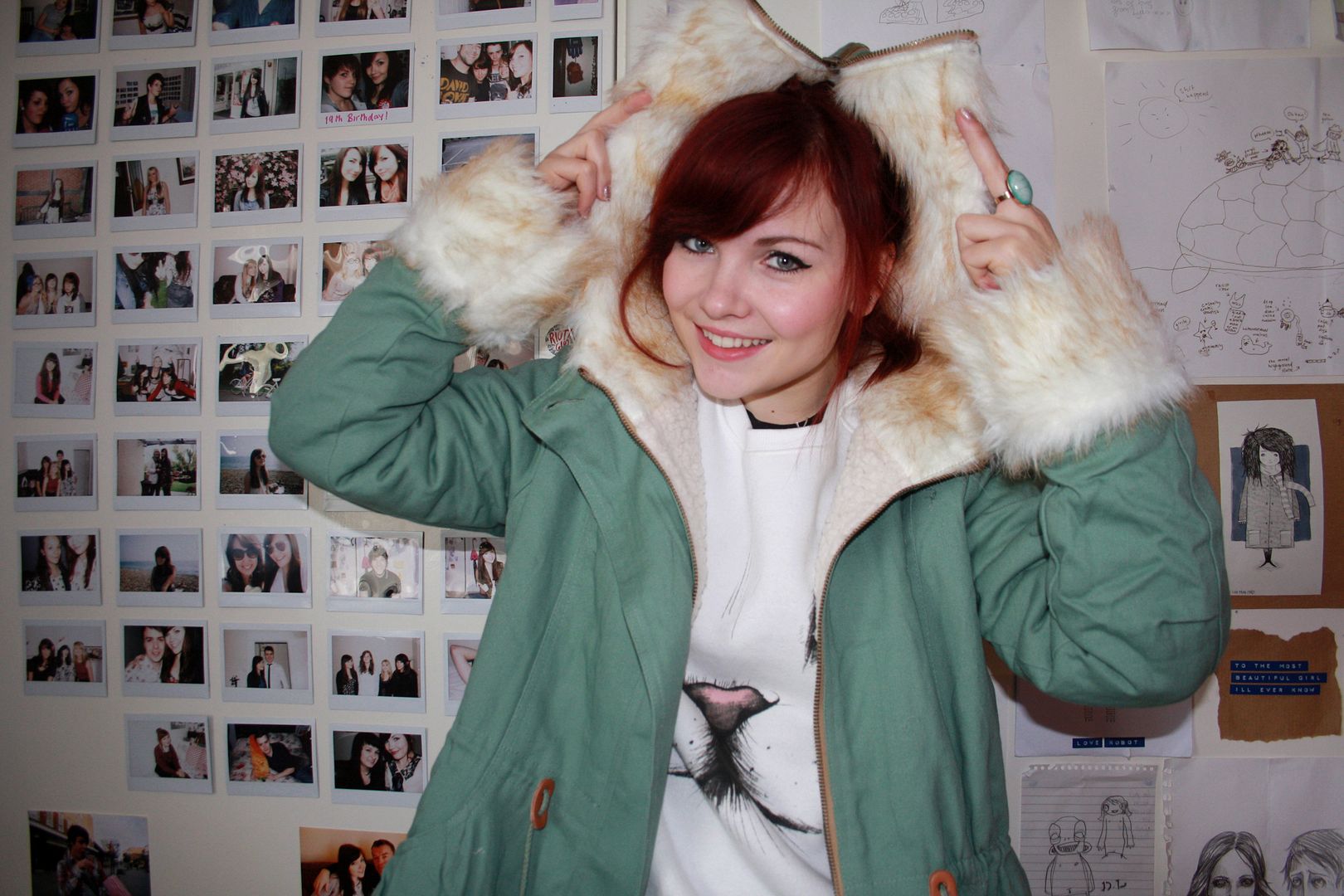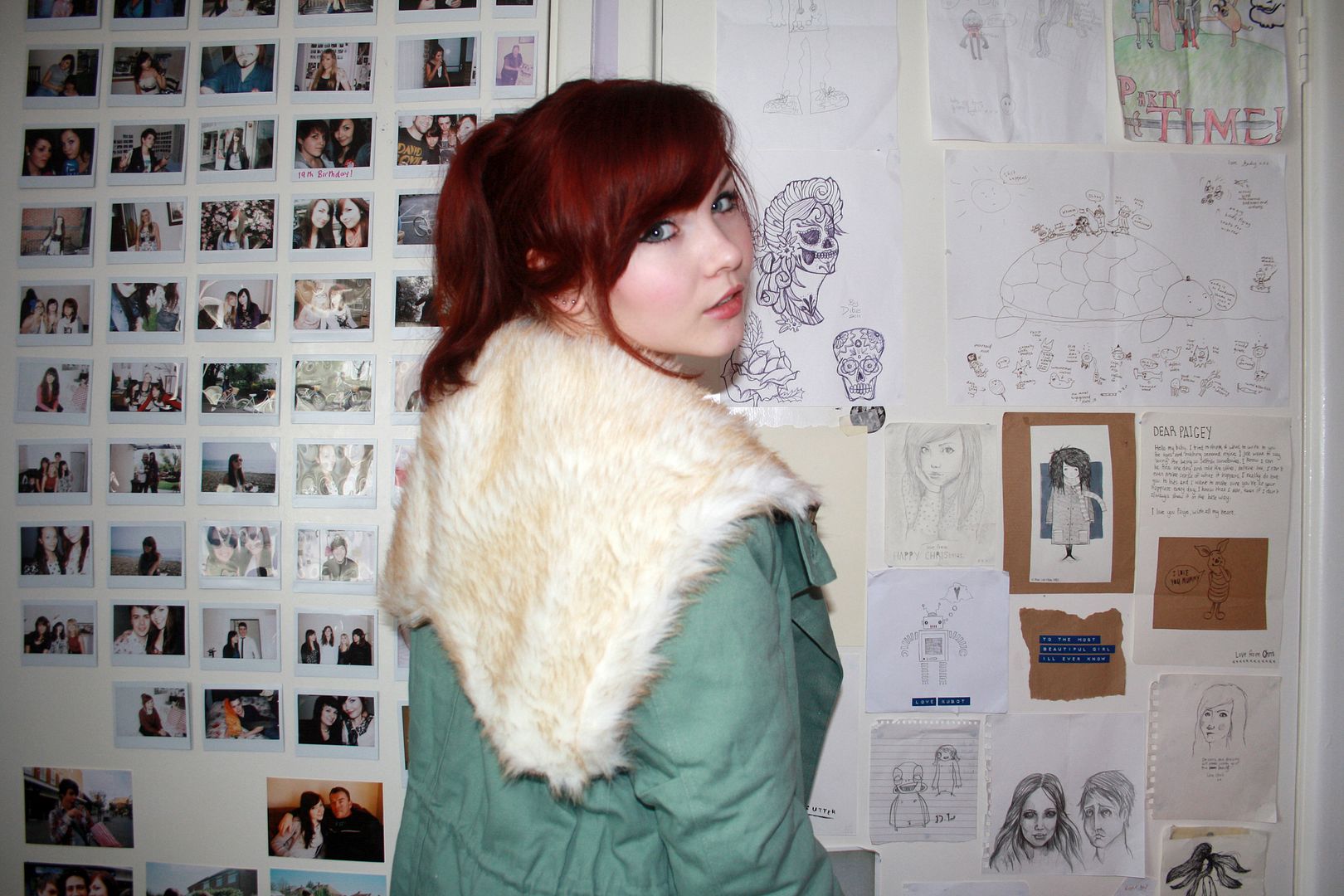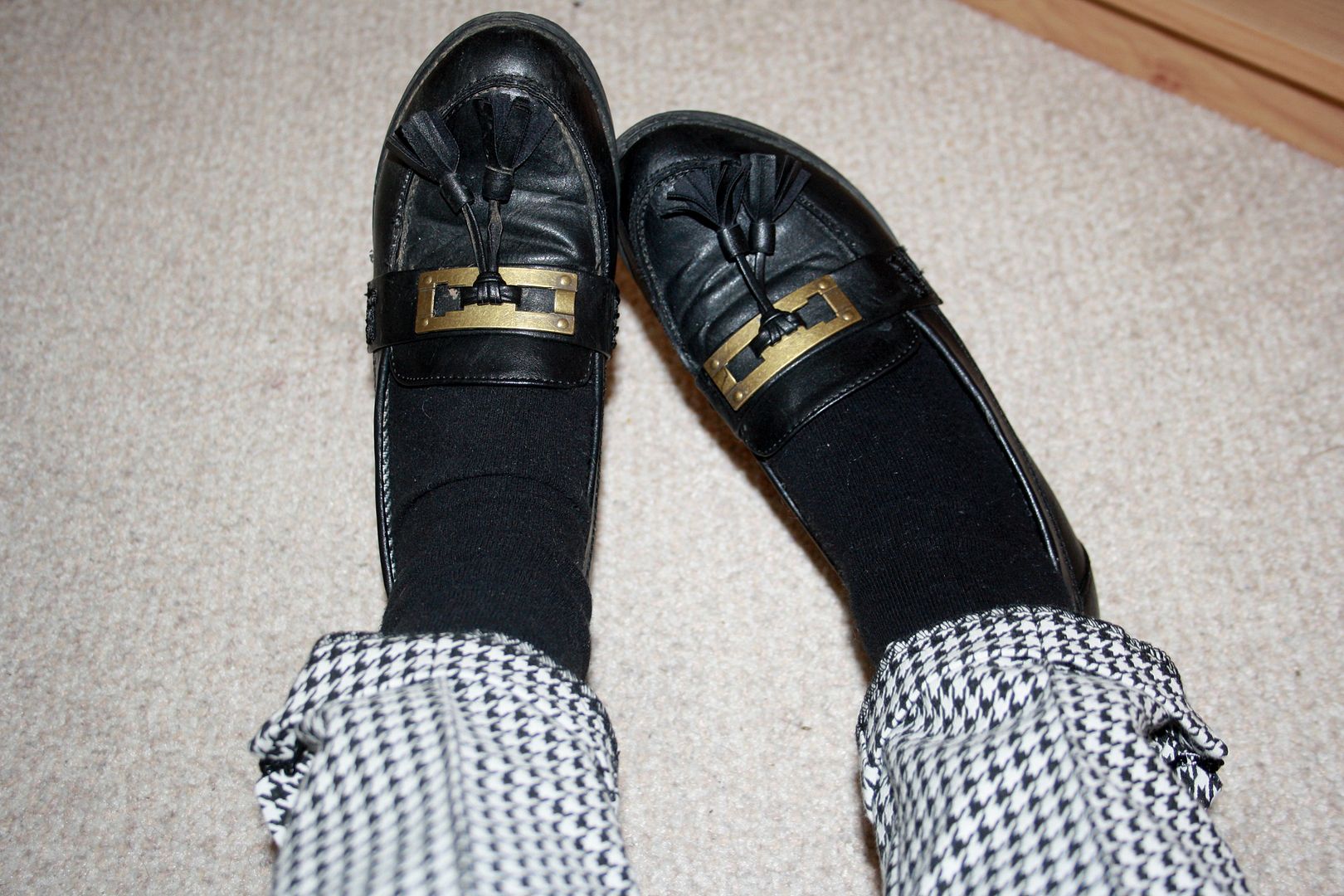 Dogtooth/houndstooth Cigarette Trousers - Topshop.
Cat face print sweater - Chicwish. *
Mint green Parka Jacket/coat with fir zipped hood - Chicwish *
Black tassel shoes - Primark (old)
A video I have posted to my youtube channel, including the items in today's look and other things!
Love From Paige